If you use DSers to fulfill your orders, you can easily set the Shipping confirmation email by only adding one tracking link.
Step 1
Copy your store's tracking link, as shown below, yourstorename should be replaced with the actual name of your Shopify store.
https://yourstorename.com/apps/parcelpanel?nums=
Step 2
Go to Settings in DSers admin → Package Tracking → Shipping Confirmation → Enable the setting → paste the link to the blank as the pictures show below: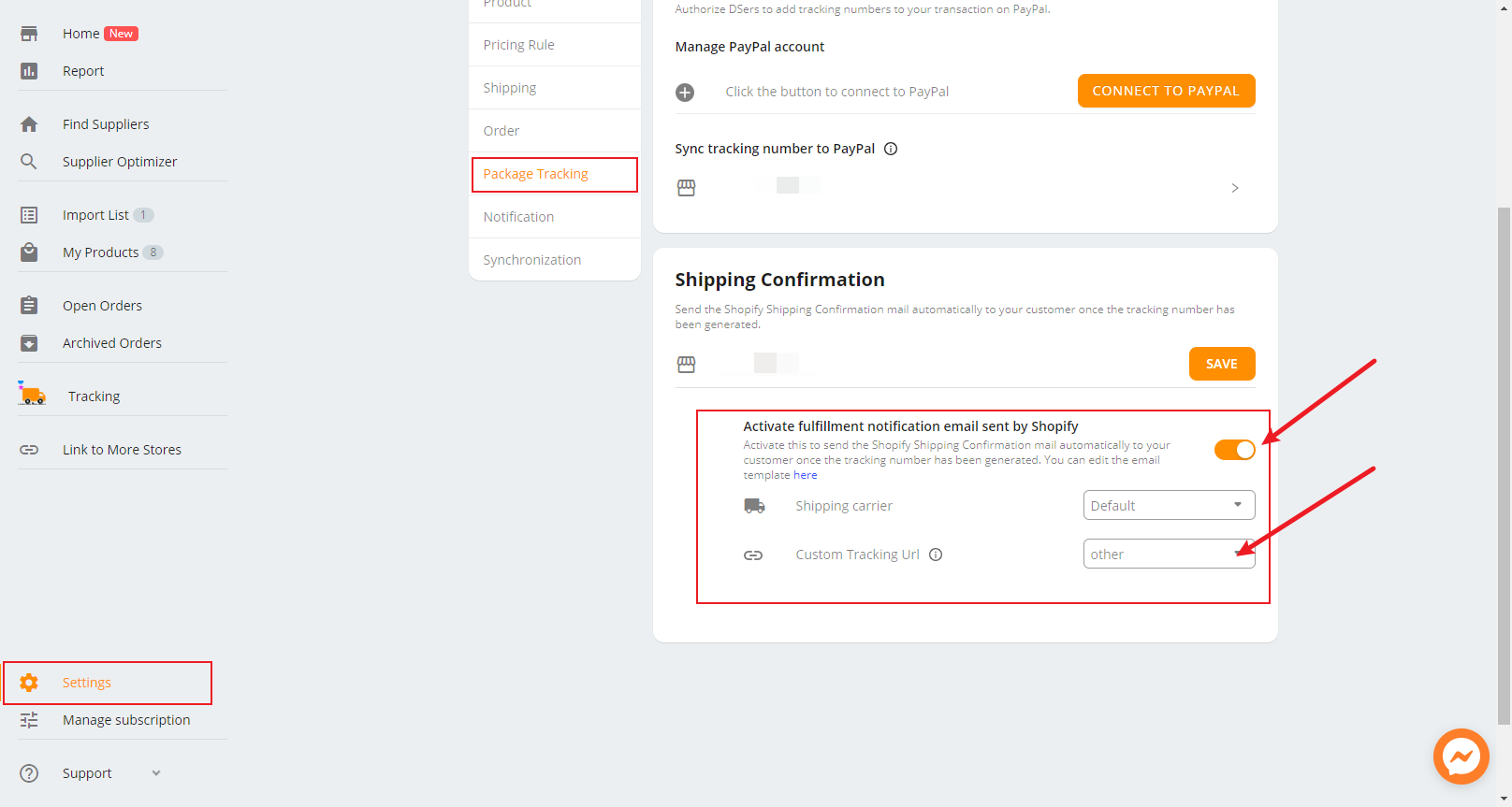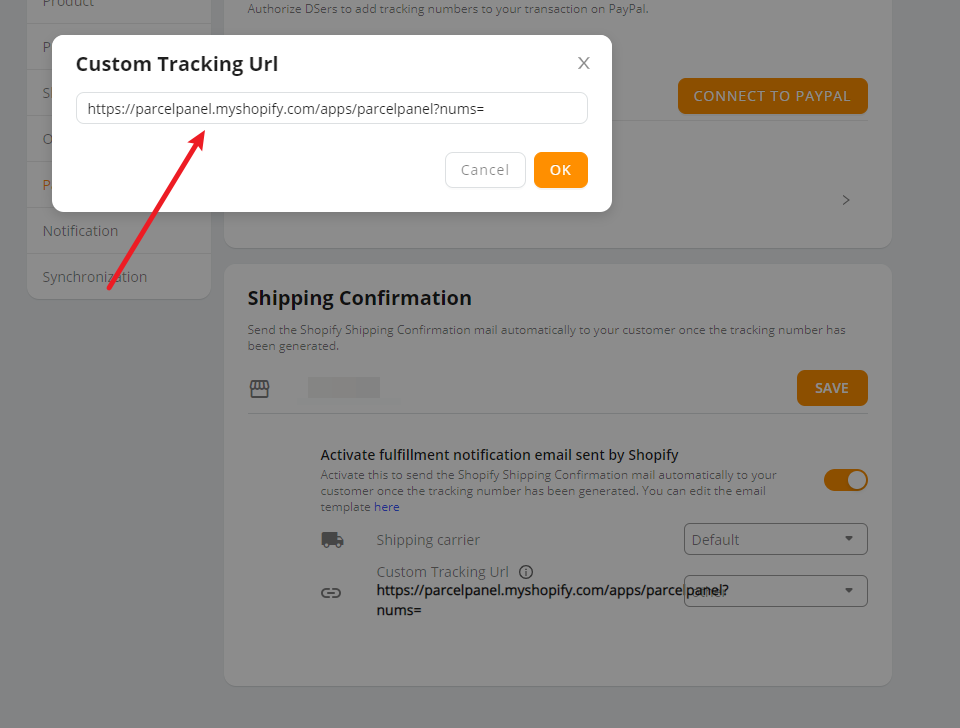 Step 3
Save your changes.