ParcelPanel will automatically push all static text on the tracking page to Shopify Metafield, which can be translated by all translation apps which are using Shopify Native Translate API.
If you are using other translation apps, please directly contact them to know if they support this.
Here is the instruction about ETranslate
Step 1
Install and login ETranslate‑Language translate
Step 2
Go to Languages tab → Add language based on your needs

Step 3
Go to Translations tab → find Apps translate section → ParcelPanel → edit translation strings based on your needs → Save your changes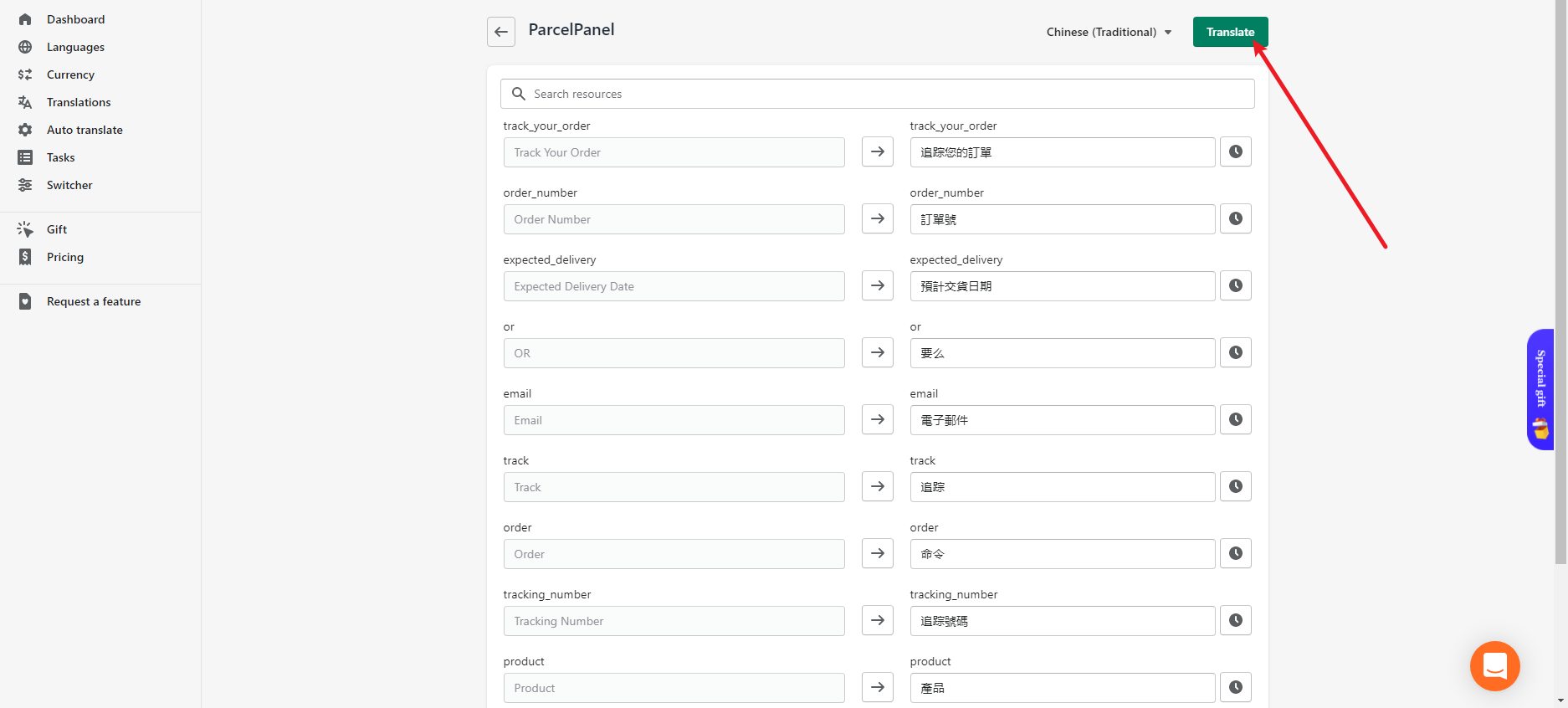 Step 4
Check multilingual tracking page at your storefront
Original: English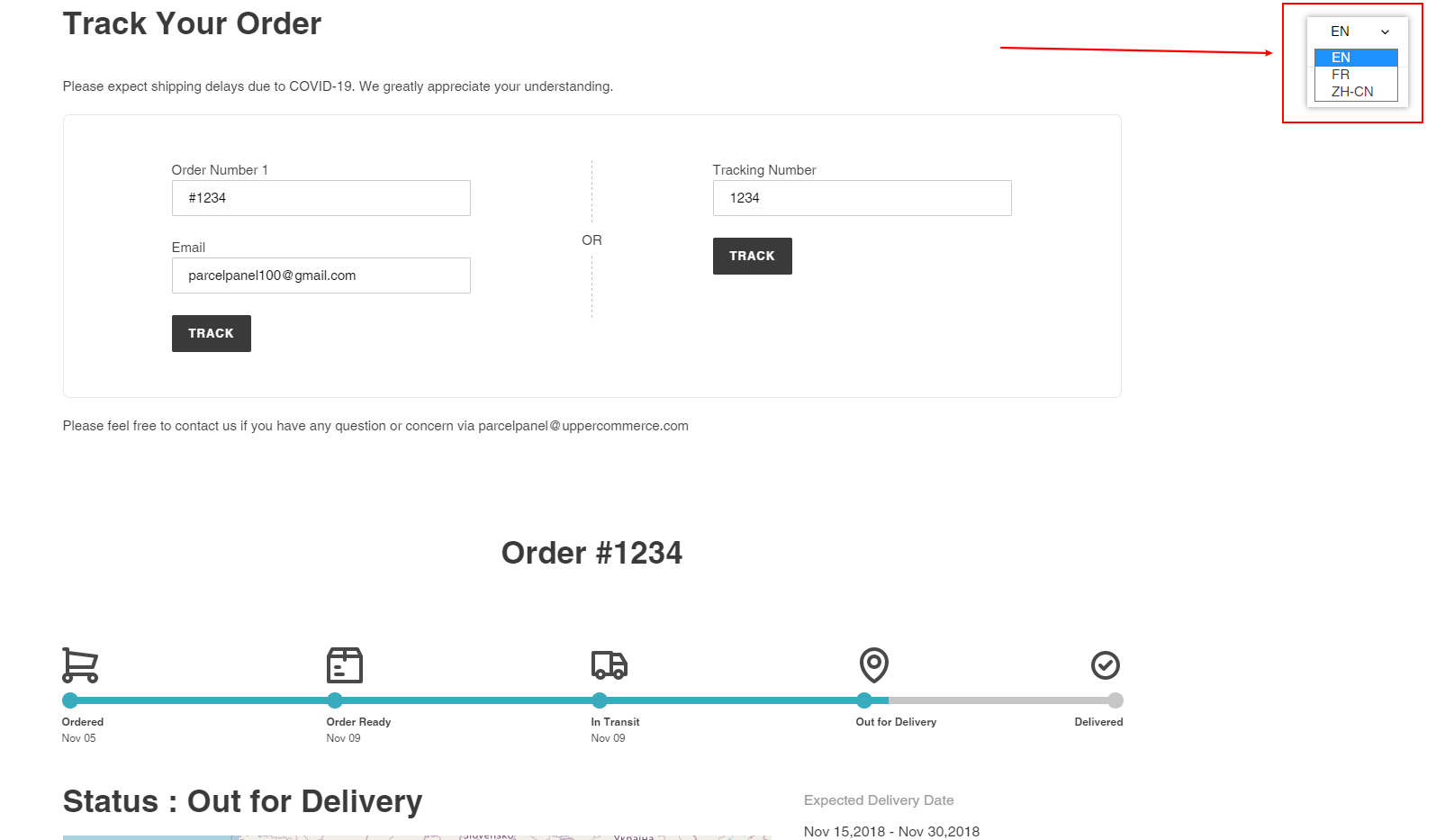 After changed: Chinese (Simplified)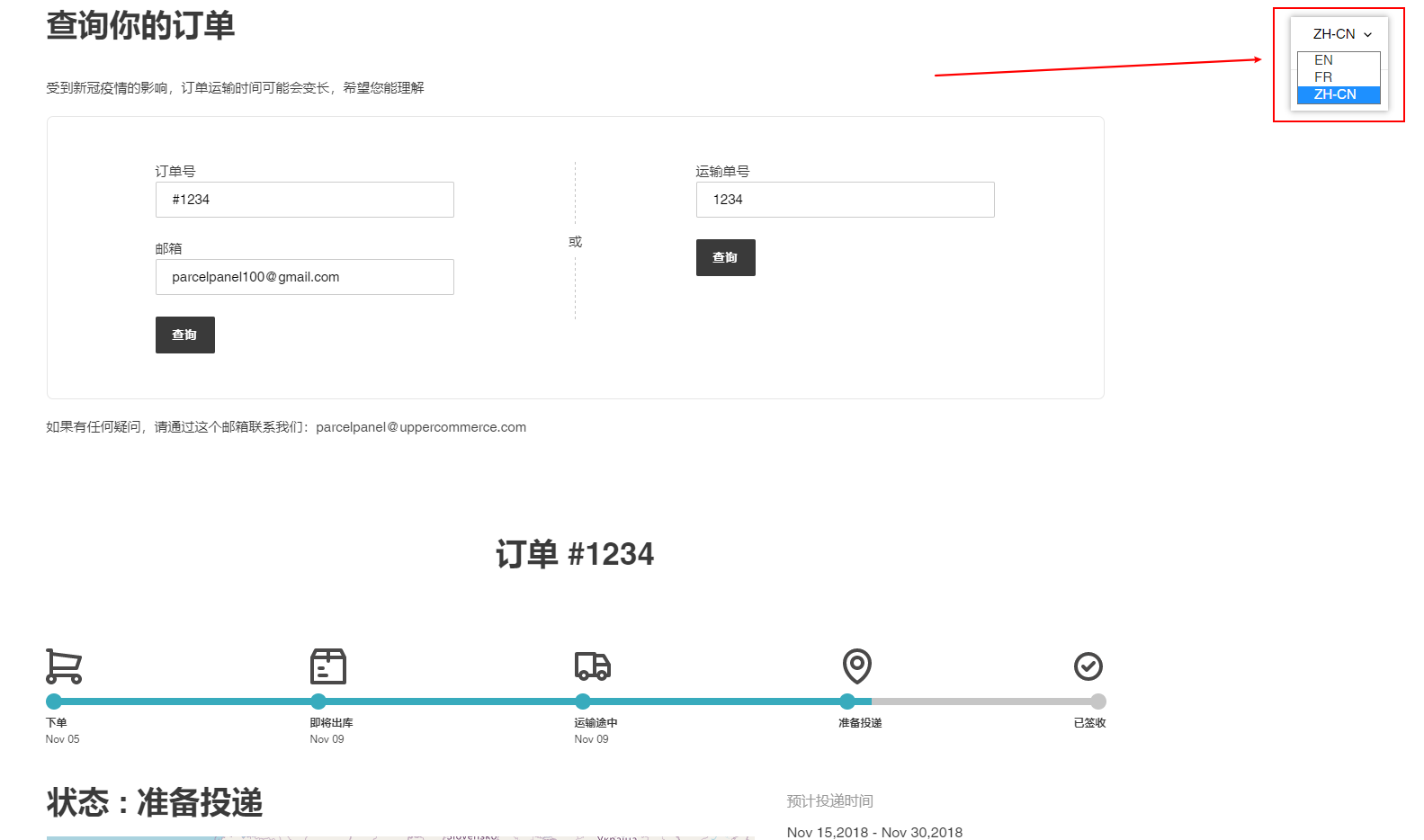 Note: the tracking details of your shipments retrieved from the carrier's official website doesn't support to be translated.
Need help? Feel free to contact us via online chat or email, our world-class 24/7 support team is always glad to help you 🧐