ParcelPanel and Dropshipman are fully integrated and committed to providing the best post-purchase experience for our shared users.
Here is the instruction
On the ParcelPanel side
ParcelPanel supports the Dropshipman carrier, which means ParcelPanel can retrieve comprehensive shipping details from Dropshipman, including warehouse stocking, quality inspection, and logistics transportation.

On the Dropshipman side
The Dropshipman system will automatically use ParcelPanel's tracking link as the Shipping tracking URL in Dropshipman, providing a seamless tracking experience for your customers.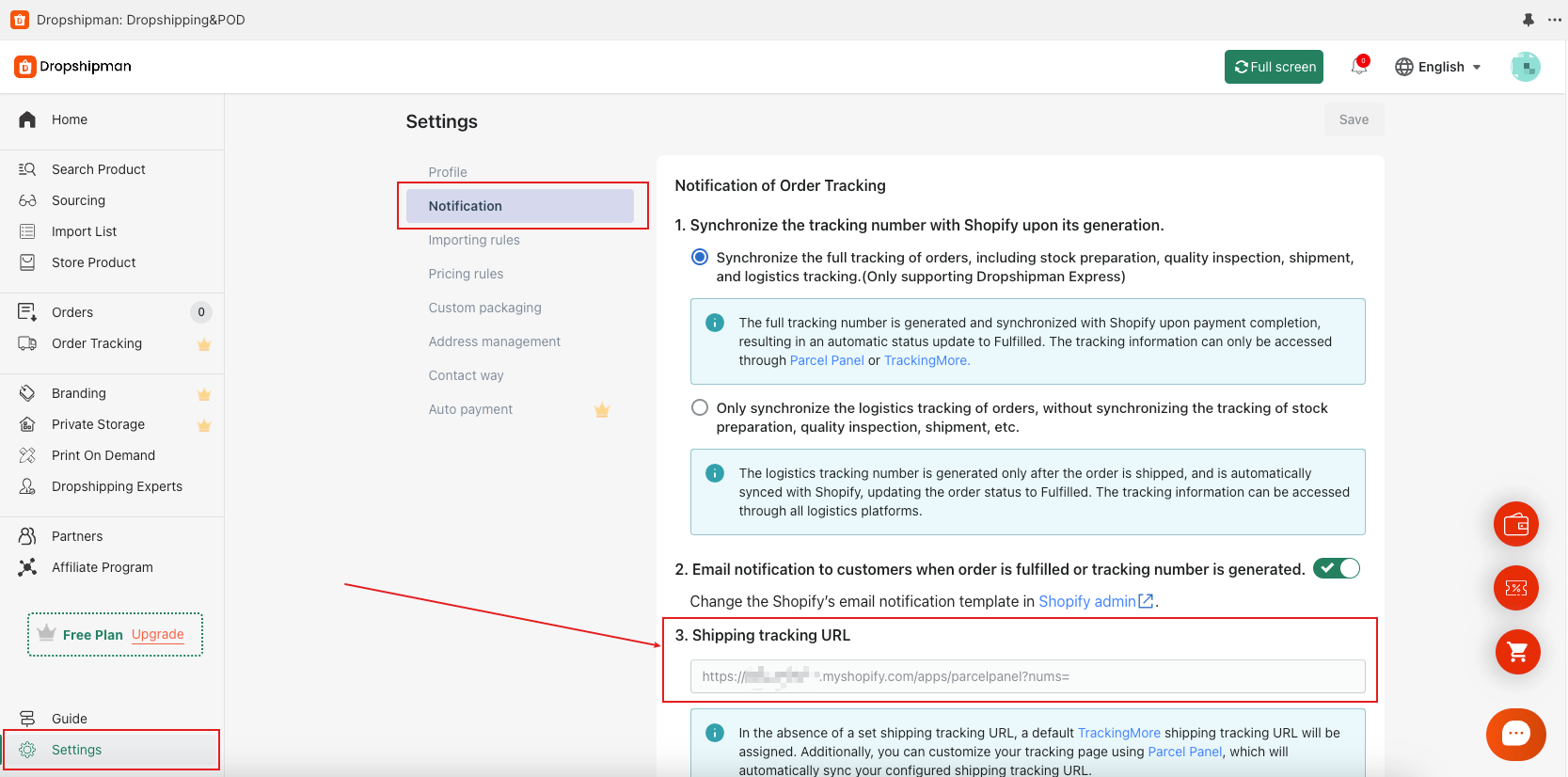 Need help? Feel free to contact us via online chat or email, our world-class 24/7 support team is always glad to help you 🧐