This integration allows users to send review requests at the right time based on order status to gain even more reviews.
Here is the instruction
Step 1
Go to ParcelPanel admin → Settings tab → enable the Shopify native notifications feature
Note: enable this feature also means that when your order status is updated to Out for Delivery, Delivered, these two Shopify email notifications as the picture shows below will be triggered to send, you can uncheck not to trigger them based on your needs.

Step 2
Go to Growave admin → Select the Integrations from the Settings dropdown menu → Locate to ParcelPanel section → select the time interval based on your needs → Save Changes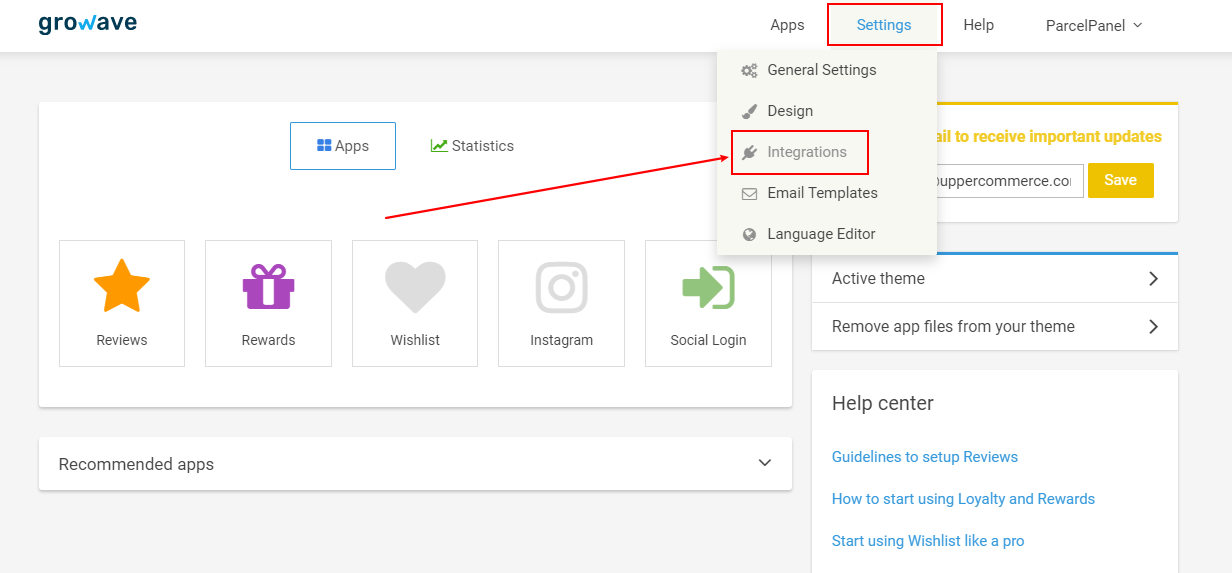 Note: about the review request email templates, etc,. please kindly contact the Growave Support Team directly for help.