How to add the tracking page to your storefront within 1 minute?
ParcelPanel will automatically generate a branded tracking page under your store domain(SEO friendly) with abundant custom elements, add it to your storefront so your customers can track their orders there by themselves instead of asking your support team, and drive more sales by smart product recommendations.
Video tutorial: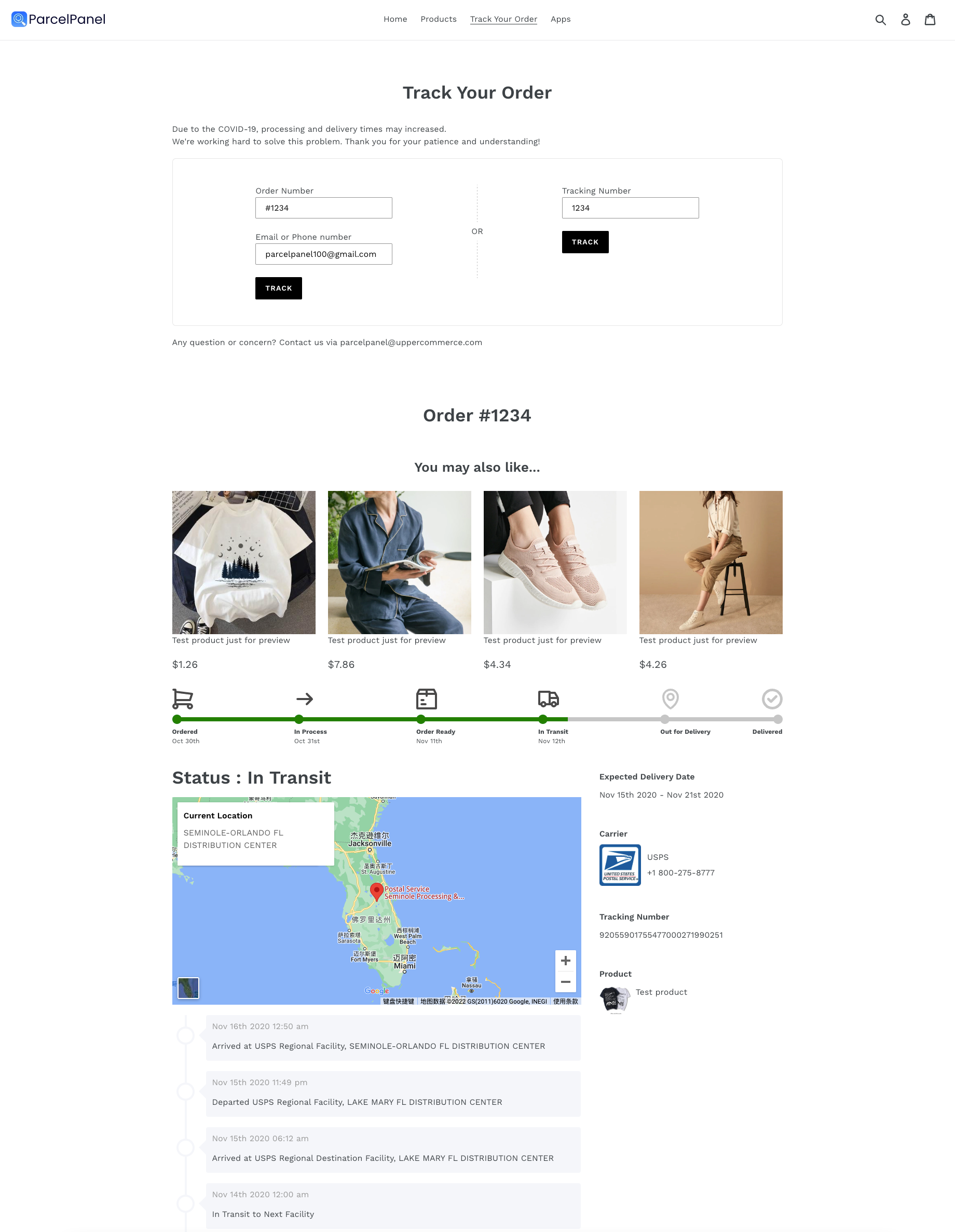 Here is the instruction
Step 1
Go to Shopify admin → Online Store → Navigation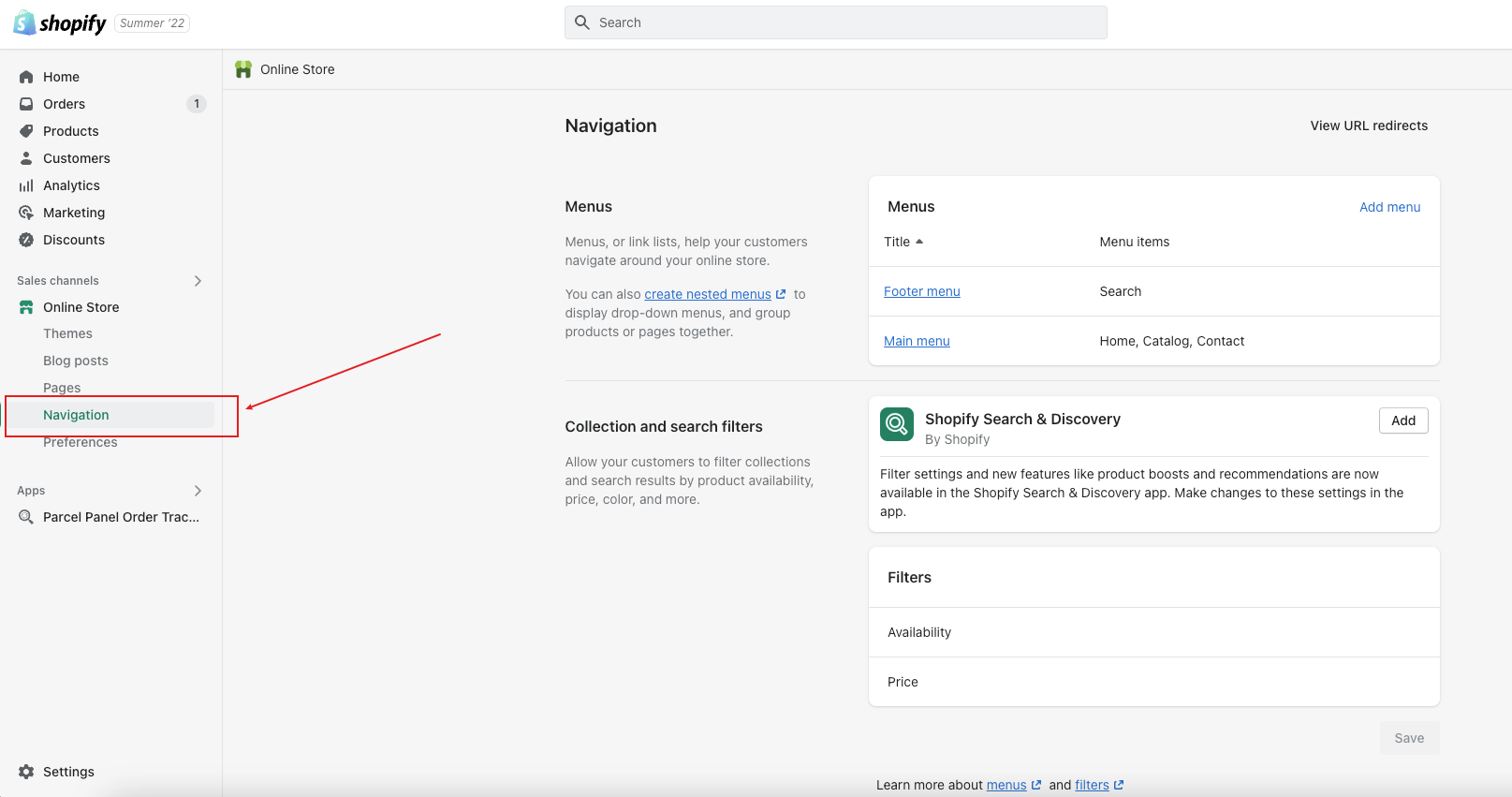 Step 2
Choose a menu you prefer to add the tracking page to, and usually, the main menu is a better choice.
Step 3
Click Add menu item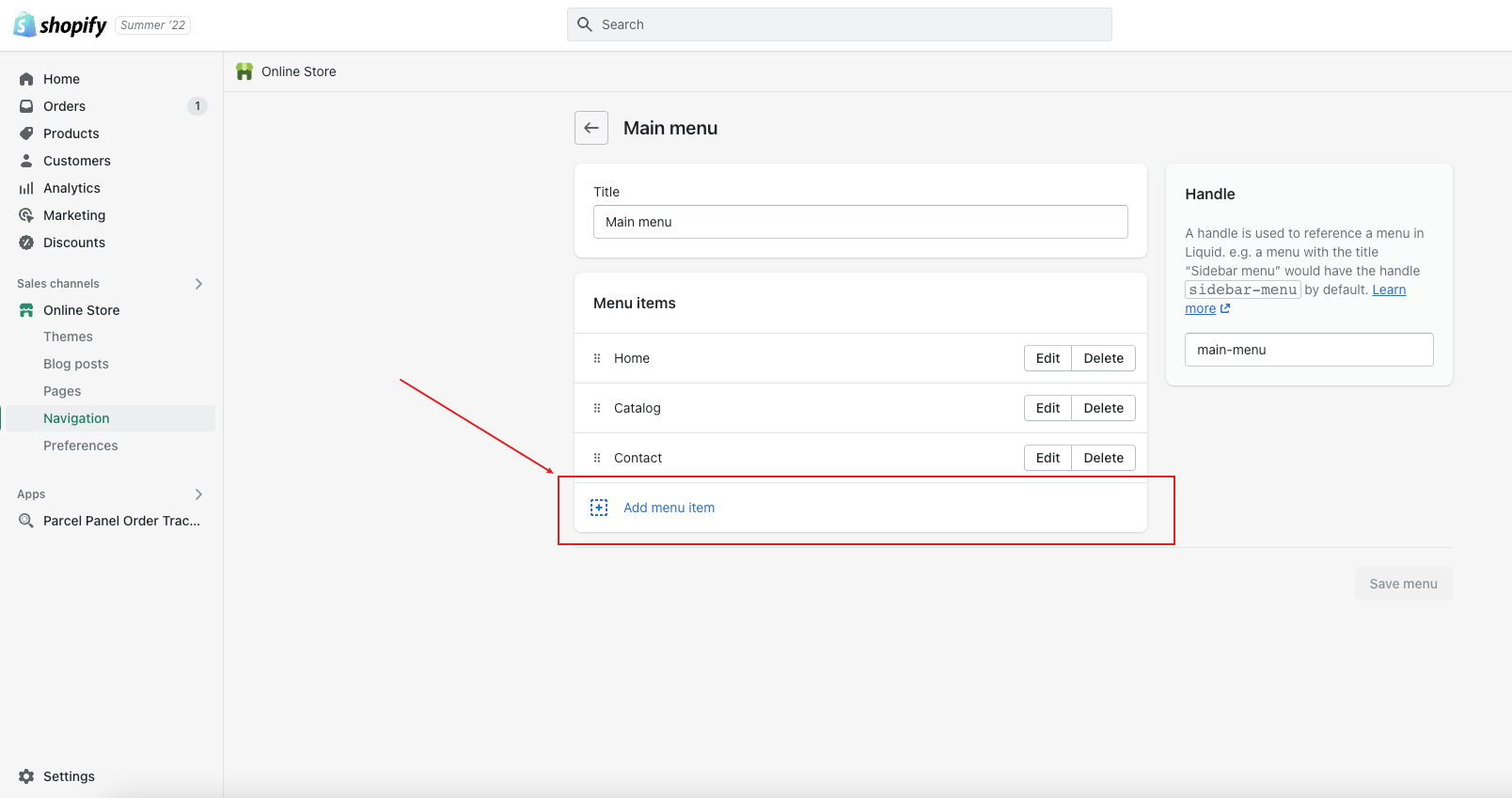 Step 4
Copy the code below
/apps/parcelpanel
Step 5
Fill the Name field by your needs → paste the code to the Link field and click it from the dropdown menu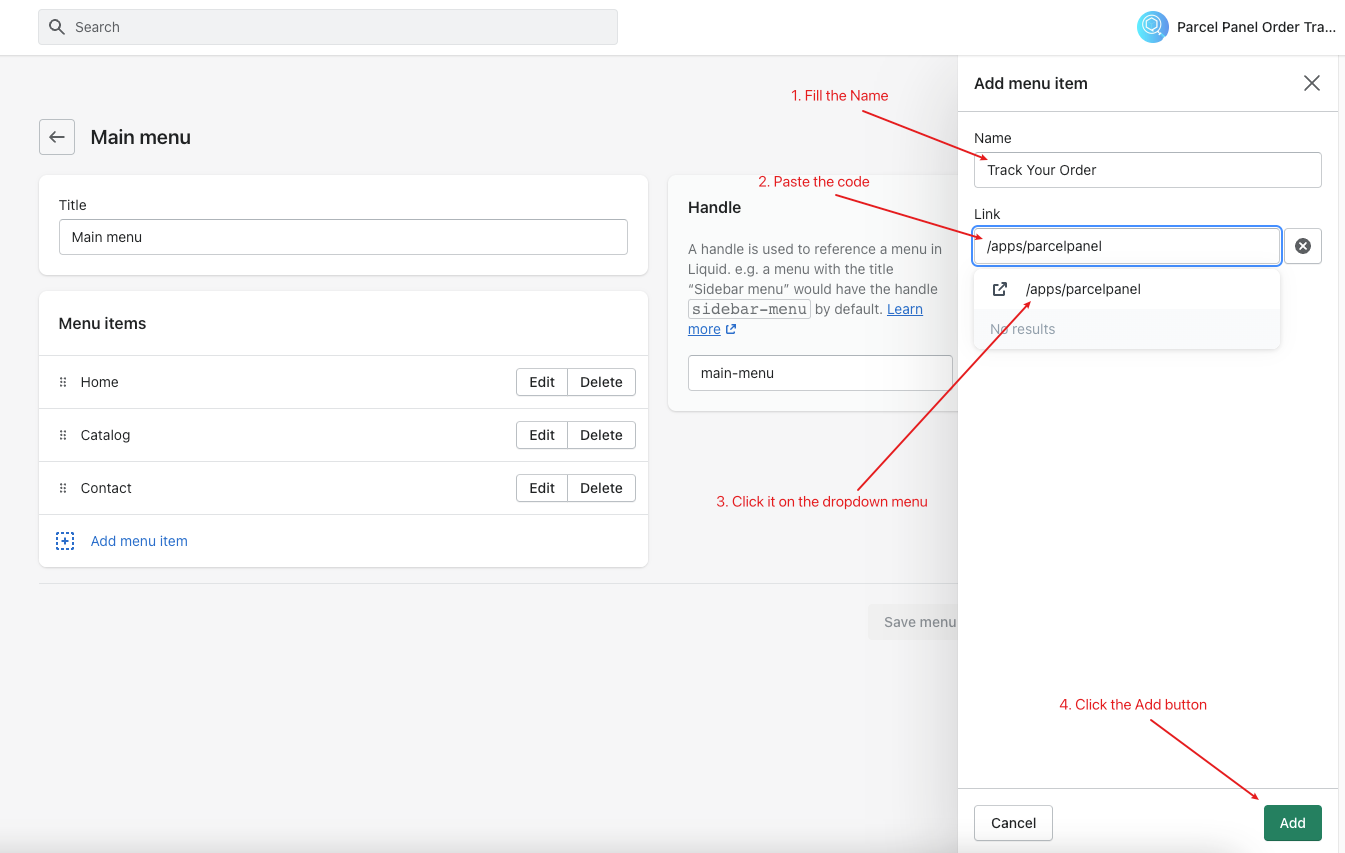 Step 6
Save your changes