How to add the tracking page to your storefront within 1 minute?
You can add a branded tracking page that auto-matching your store theme within 1 minute.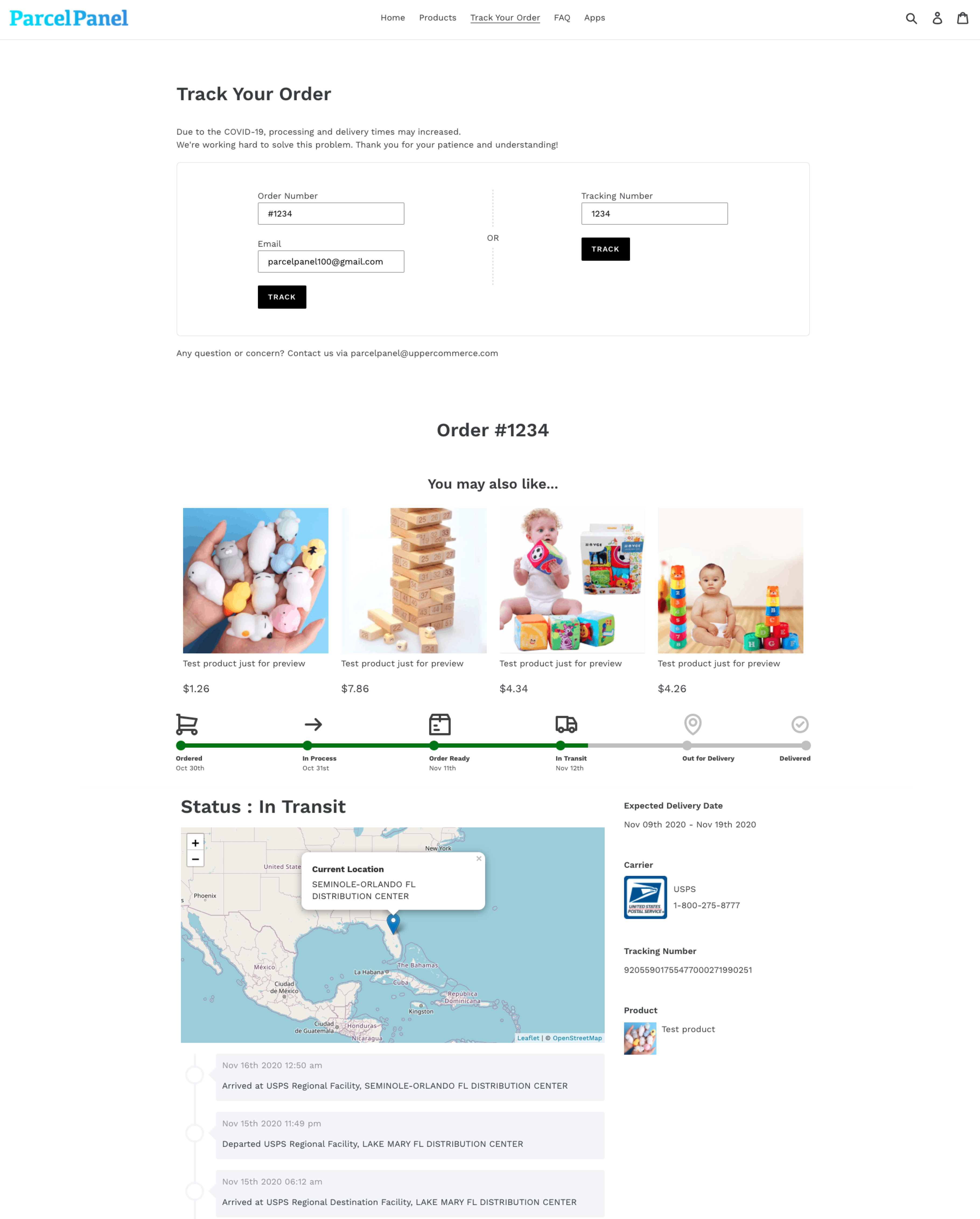 Here is the instruction
Step 1
Go to Shopify admin → Online Store → Navigation section

Step 2
Select a menu (Main menu, Footer menu or Add menu) which you prefer to add your tracking page to.
Generally speaking, the main menu is a better choice.
Step 3
Click Add menu item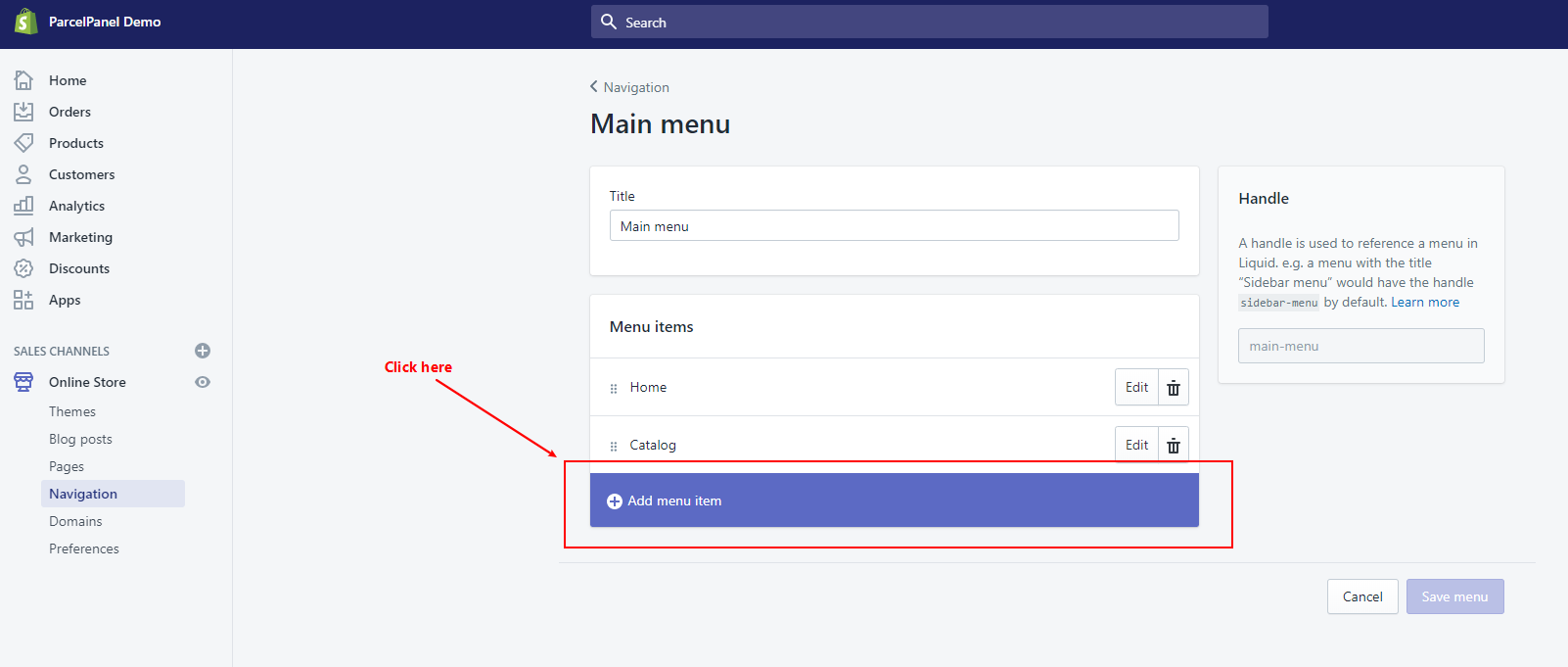 Step 4
Copy the code below
/apps/parcelpanel
Step 5
Fill in the Name and paste the code to the Link section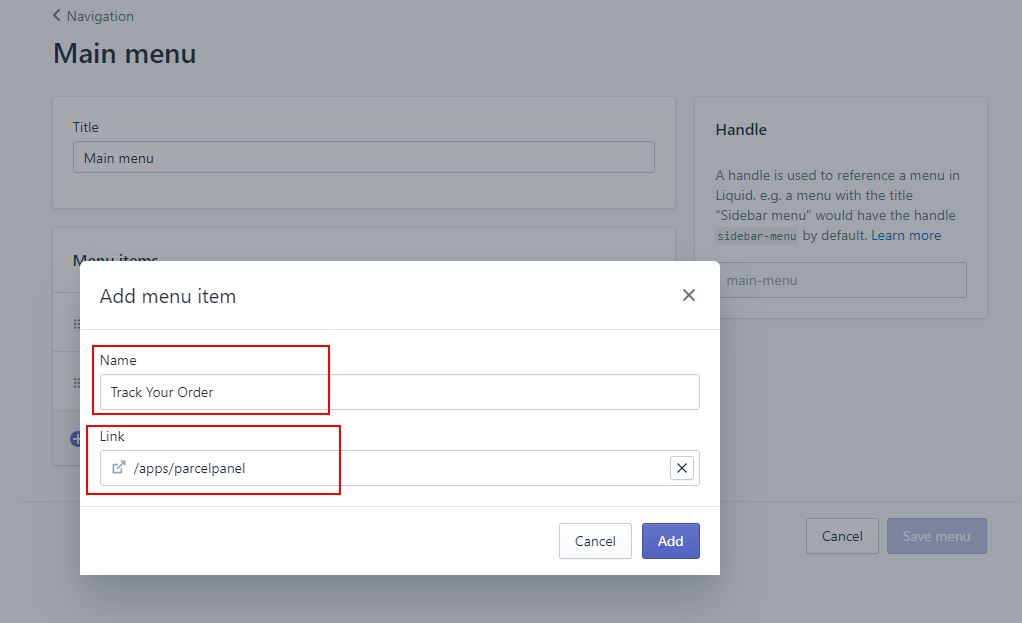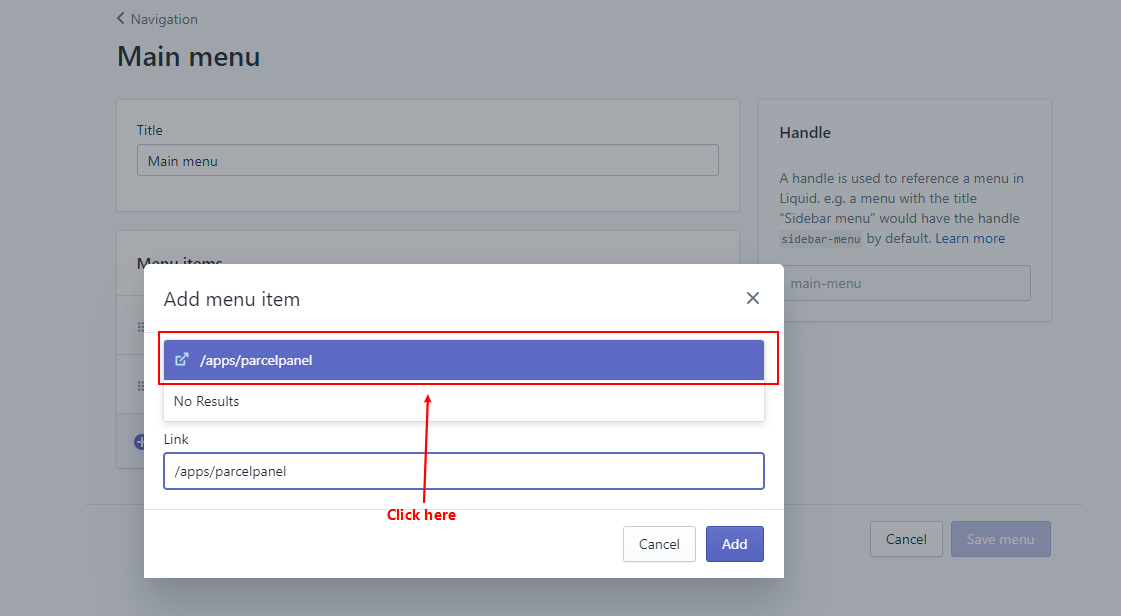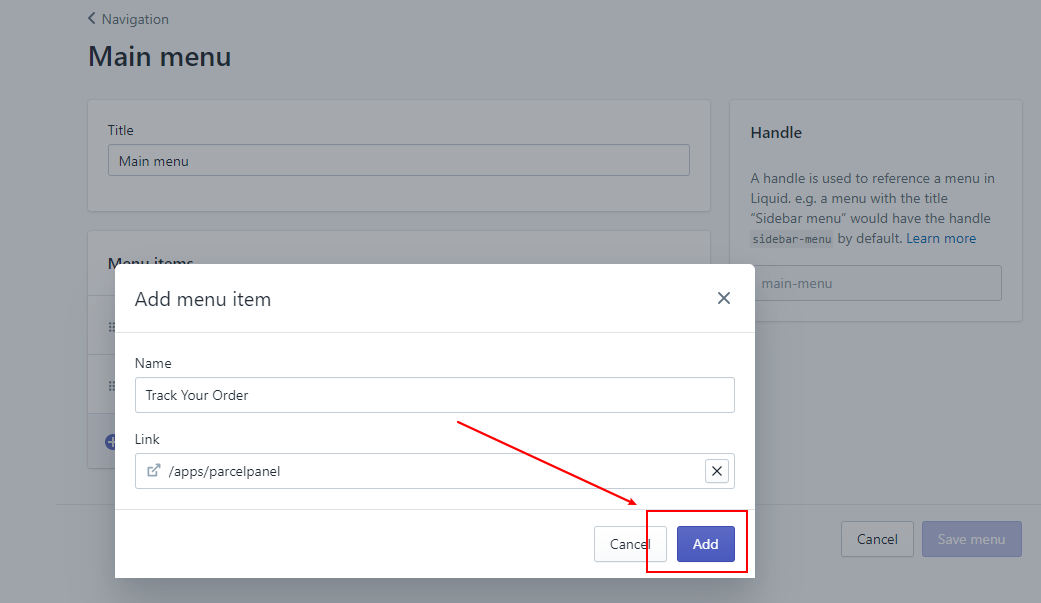 Step 6
Save your Changes