Need any assistance about installing ParcelPanel? Our world-class support team can do this for you, simply request an expert install service from this section on Get help tab.
The expert install service is totally free but very professional.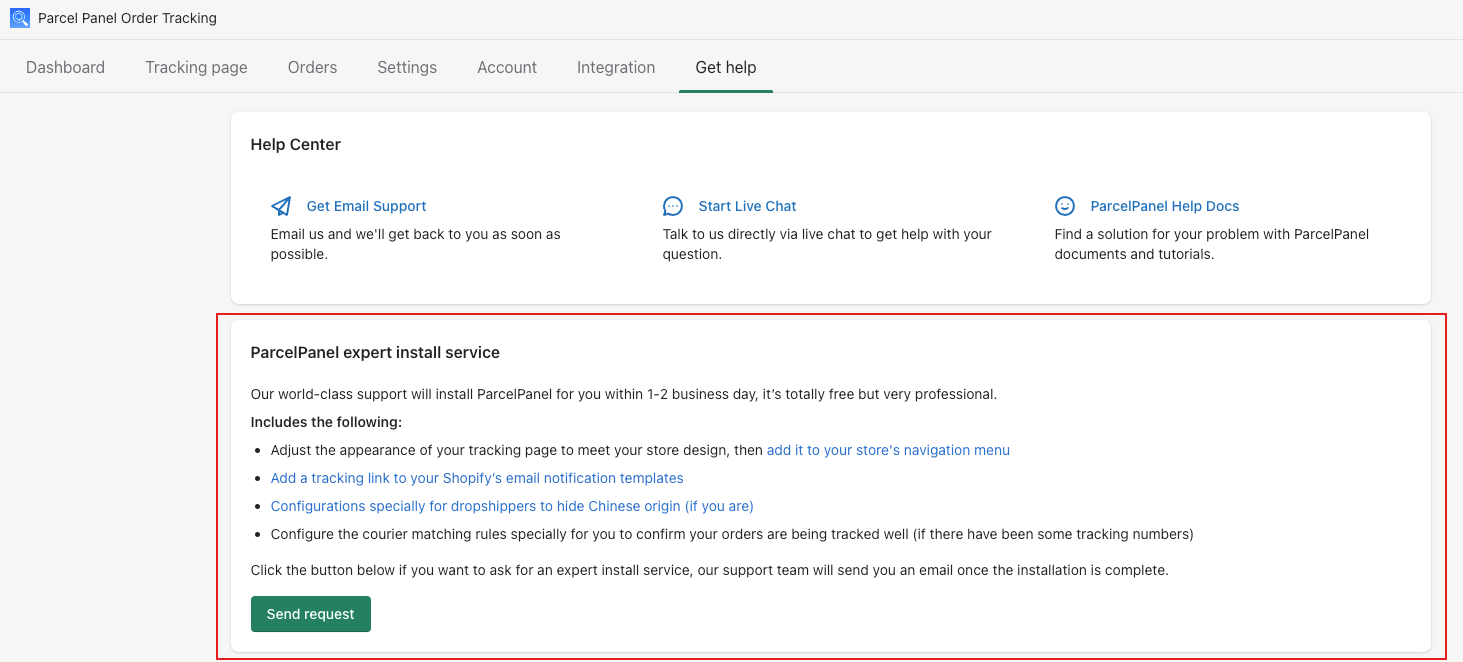 Includes the following:
Adjust the appearance of your tracking page to meet your store design, then add it to your store's navigation menu
Configure the courier matching rules specially for you to confirm your orders will be tracked well (if there have been some tracking numbers)
☆ Temporary staff account required ☆
We need a temporary staff account with some limited permissions to access your store to configure ParcelPanel for you, follow the instructions below to invite one of our experts to access your store.
Step 1
Go to your Shopify admin → Settings → Users and permissions → click Add staff button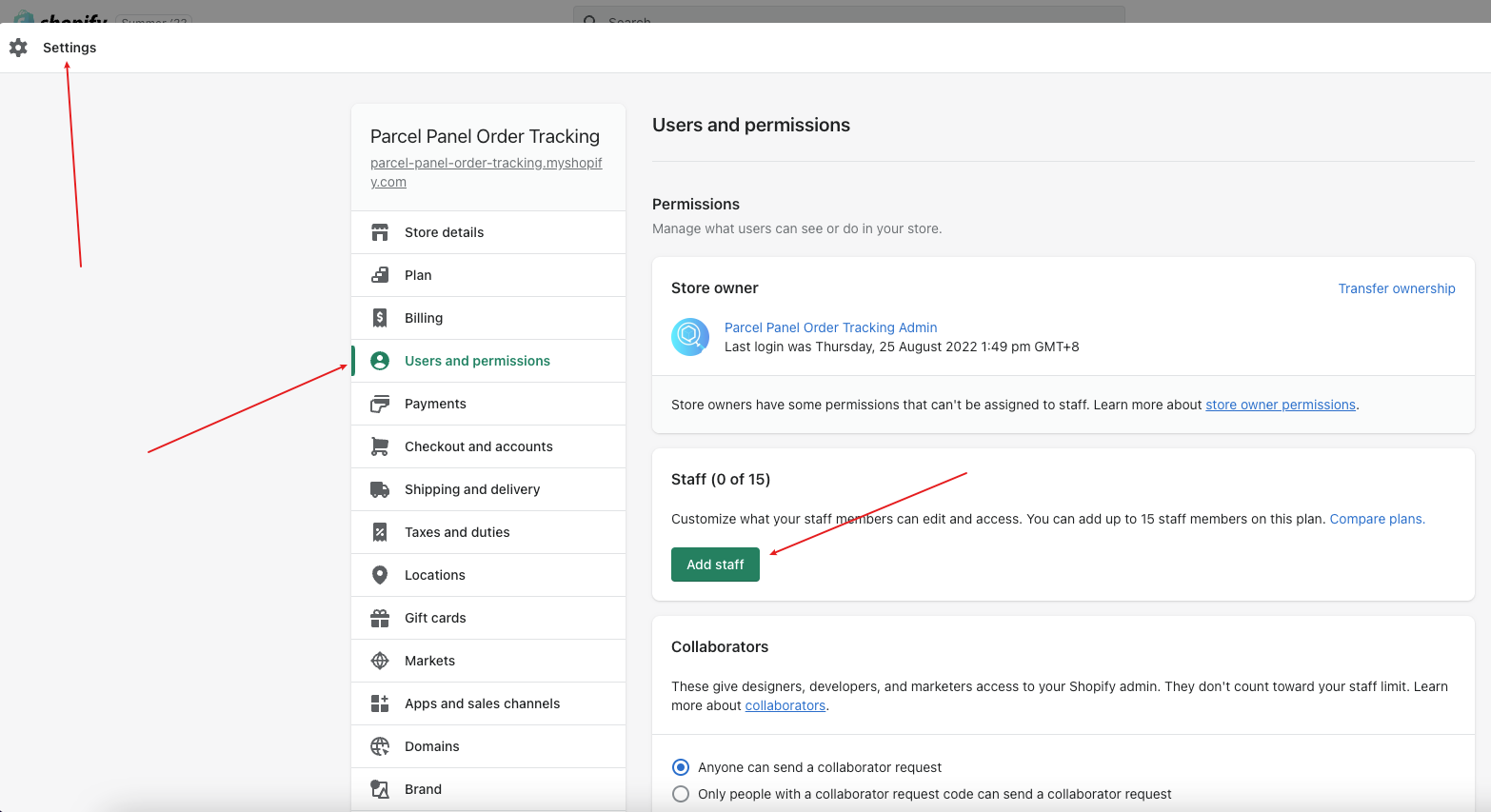 Step 2
Add our customer support email address [email protected] to the Email field.
We only need the following access:
Orders, Edit orders
Manage settings
Navigation
Manage and install apps and channels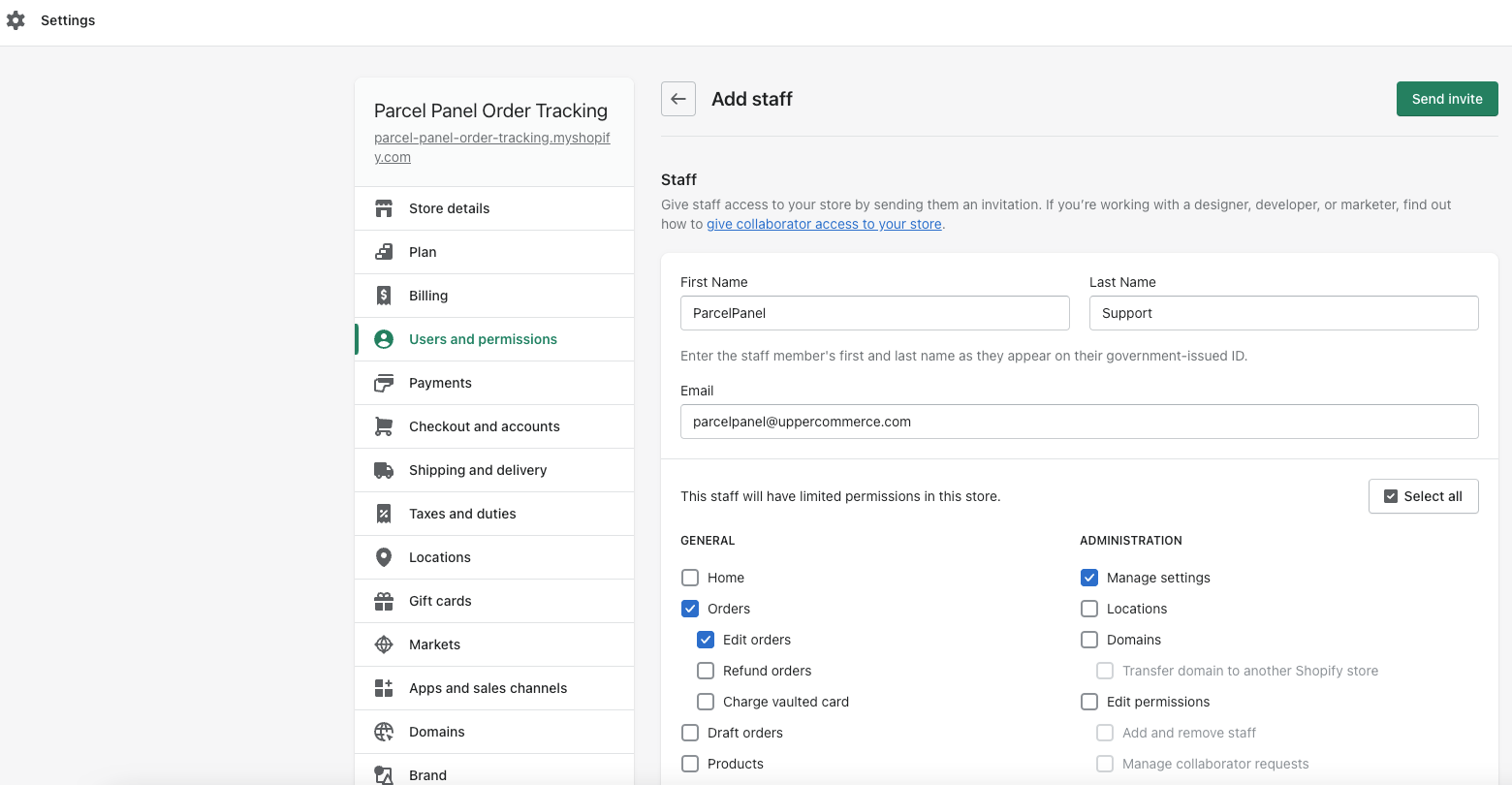 Step 3
Click Send invite button
Our world-class support team will install ParcelPanel for you within 1-2 business day.
We will send you an email once the installation was completed, feel free to remove our access to your store once we've completed assisting you.